We've teamed up with a fantastic local eco-friendly brand who have made it their mission to keep the oceans clean. We feel that this totally aligns with our own idea of keeping the seas clean, for our children to use. We are the guardians of them. As such we solely use ARGUI ® MARINER line cleaning & maintenance products for boat & yacht.
Happy Green Fish is an Exclusive Distributor on the Balearic islands of ARGUI ® MARINER line, boat cleaning & maintenance products for boat & yacht. We are proud to bring them to the market as they seek to meet the highest criteria of efficiency, without forgetting its commitment to the marine environment.
The safest cleaning product for every area of your boat
ARGUI Mariner Line ML01 Provides an excellent finish on stainless steel fittings on deck, engine room, and the interior, its use extends to almost every surface to be cleaned, it removes dirt and grime in heavily used areas. It is so effective that you will not remember vinegar, plus it has a better aroma.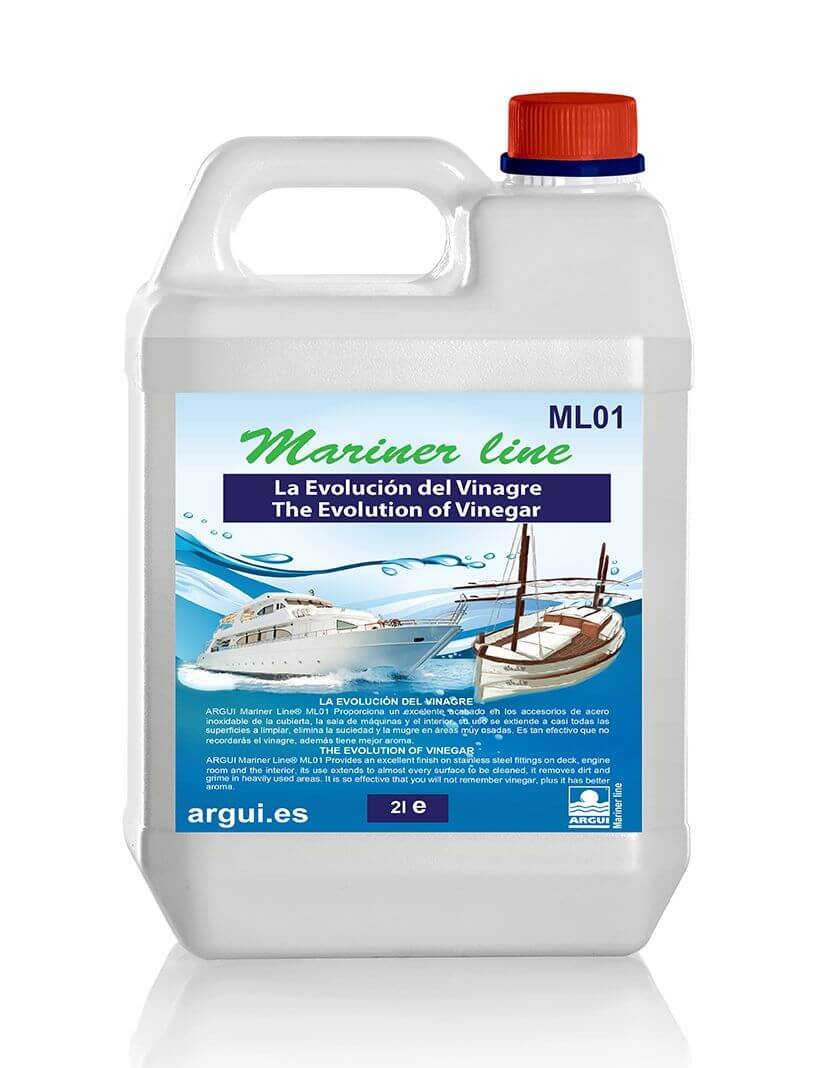 A boat cleaning product which really does all the hard work!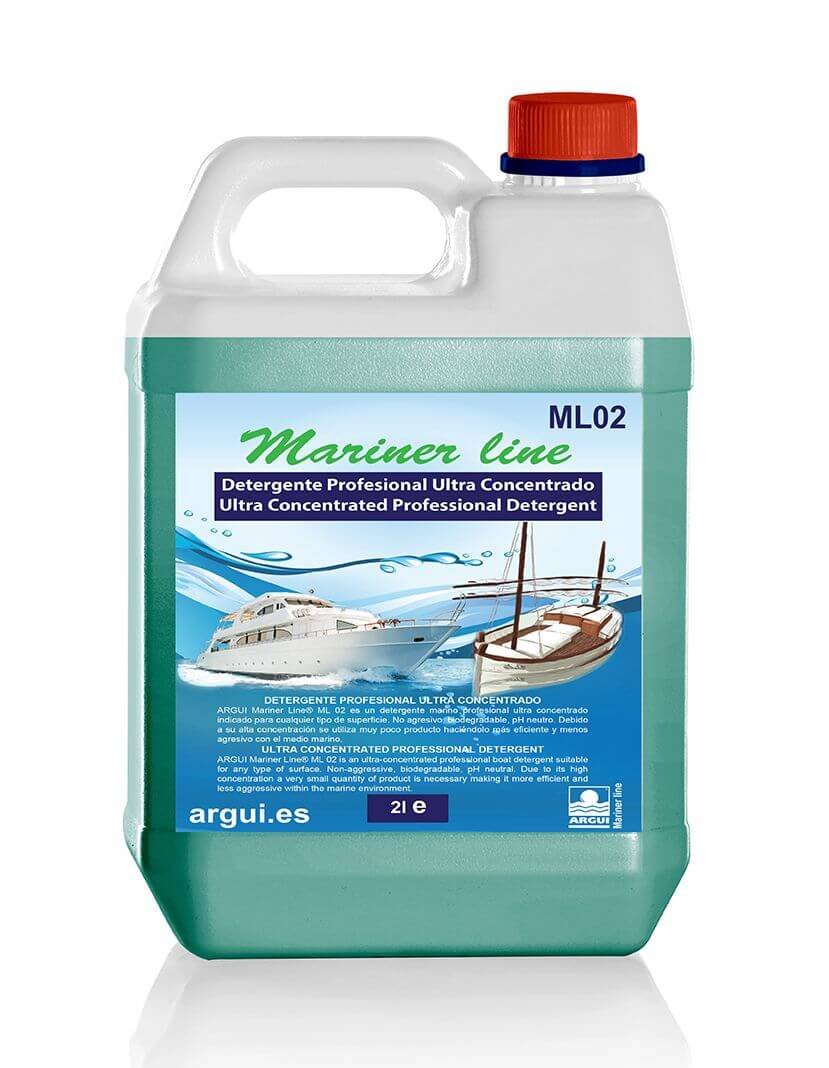 ARGUI Mariner Line ML02 is an ultra concentrated professional boat detergent suitable for any type of surfaces. Non aggressive, biodegradable, PH neutral. Due to its high concentration, a very small quantity of product is necessary making it more efficient and less aggressive with the marine environment.
Not sure? Get a free sample and try for your boat
Free samples are currently available in Palma de Mallorca
ANSWERS TO YOUR QUESTIONS

.
Are your products safe to use on all surfaces found on board a yacht?
You will need to apply the right product for the right job. Do not use the products freely on all surfaces as each one is designed for specific use on the vessel. ALWAYS READ THE INSTRUCTIONS ON THE LABELS.
Does ARGUI MARINER line products contain oxalic acid?
No. No of our products contain this chemical.
What regulations, if any, ARGUI MARINER line products meet?
Where can I buy Argui® Mariner line products?
Products come in various sizes depending on the product, from 500ml, 750ml trigger sprays, 1 Litre and 5 Litre, 10 or 20 Litre containers. Upon request we can provide our products in sizes up to 1000 Litre drums.
Why offer the products in concentrate form?
We offer these products in high concentration to reduce storing space in lockers, increase efficiency and reduce the impact on the environment  as less plastic containers are required.
Can I use Argui® Mariner line on any size boat?
Yes, of course, any boat that needs to be kept clean and safe can use our products. 
WHAT PEOPLE SAY ABOUT OUR PRODUCTS

.
We used ML07 to clean the carbon rig without a hose pipe, it's very quick and doesn't leave streaks as it evaporates very fast. Good for a quick clean after a race in the bay.
I tried ML01 as a trial test for these guys and WOW, it so much better than vinegar, cleans so quickly and with no effort. I will for sure stack this stuff in my lockers to take to the Caribbean season.
We tried all products except ML05 as we are an aluminum boat. I would rate the quality very high and love the high concentration good to keep the weight down.